Like my blog? Want to help keep it going?
Pay a visit to one of my thoroughly-vetted affiliate links below. Anything you click on through my site will help me earn a few extra bucks.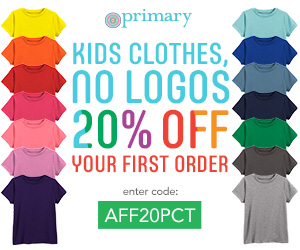 Primary is a company that our family has been buying from for a few years now. Pajamas, halloween costumes, socks and swim wear. We love the fact that the clothes are so well made, and free of licensed characters.
I've recently been approved as an affiliate for Darn Good Yarn! Have a look:
Queork
Here is an interesting company I'll bet your didn't know about:
"QUEORK is a New Orleans based brand that specializes in an amazing fabric made from real cork! Cork fabric is durable, stain and scratch resistant, waterproof, lightweight, vegan, sustainable, and feels a lot like leather.
Our Mission Statement: We make and sell any useful product that can be made with cork by training underserved New Orleans youth the skills of basic to advanced manufacturing."
Intelligent Blends
Are you one of the squillion people who own a Keurig?
Check this out!
"Intelligent Blends is a single-serve beverage manufacturer producing recyclable pods for the wildly popular Keurig® and k-cup® brewers. We cut out the middlemen and sell our high quality brands for a great everyday value with free shipping through ShopBlends.com."
Biodegradable coffee pods!

Gallant International
Organic cotton fair-trade weekender bag, starting at $46.99
Also check out these awesome retailers! More are always being added, so keep checking this page!